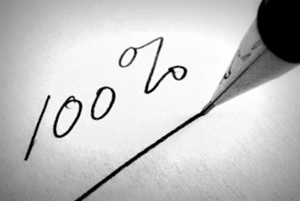 What do goals look like? Sometimes they are big, other times small, but whatever form they take on, goals are a great way to keep your company moving in a positive direction. One goal we focus on at Newby Management is achieving 100 percent occupancy in our communities.
Over the past several weeks, we've discussed many ideas on resident satisfaction in manufactured home communities. Some of the topics we've discussed included how Five Ways to Get Your Residents Involved in Your Manufactured Home Community and Five Ideas to Serve Residents in Your Manufactured Home Community.
Successful performance in there areas creates a platform for achieving 100 percent occupancy. As with most things, this requires more than a magic formula on operations or checking items off on a list. It all begins with adopting and owning the mindset that 100 percent occupancy is achievable.
A focused goal and deliberate set of actions or tasks will move you closer than you were before making it a goal. When the whole team is focused on this goal it is amazing how the thoughts and decision making processes change. All decisions have to be held up to the goal. For example how does this decision impact the goal? Does the action support or subtract from the goal?
Operators adopting such a goal need to make sure that there proper financial support for the goal? Should there be a serious investment in the amenity package? Is there deferred maintenance? Are the residents happy enough to refer other residents?
The entire team operating with one corporate focus moves a community closer to 100 percent occupancy. Decide today to make 100 percent occupancy a goal.