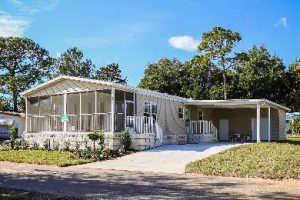 We all have reasons for doing the things we do. Sometimes it's from extensive research, sometimes it's spur of the moment and other times it's just what you did with no explanation. No matter how you make decisions, we're going to give you 5 reasons to buy a new manufactured home.
1. It's Brand New 
This one should be obvious, but having a brand new manufactured home has many perks. You won't have to worry about upgrades or big fixes and everything is new. You'll be able to enjoy a more active lifestyle because you won't be spending weekends making repairs to your home.
2. A Warranty
Speaking of repairs, most new manufactured homes come with a warranty. This means that if anything does need repairs it will likely be covered under your warranty. Used manufactured homes, and even site-built homes, don't have this perk. This is one that goes a long way in making your new home experience a good one.
3. Green Homes 
Many new manufactured homes are built with sustainable building processes and materials. In fact, new manufactured homes produce 30-40% less waste than site built homes on average. Not only will you be getting an amazing home, you'll also be helping the environment.
4. Better Quality
Rest assured when you purchase a new manufactured home, you're getting guaranteed quality. All aspects of the construction process on mobile homes are controlled. Plus there's construction standards and safety standards that work together to give you a new manufactured home you can love for years to come.
5. Less Cost
Purchasing a house is a serious decision and one that costs quite a bit of money. New manufactured homes are a great way to get a better bang for your buck. In general, construction costs for new manufactured homes is 10 to 20 percent less than site built homes, which means they will cost less in the end. New manufactured homes offer Americans the opportunity to have a beautiful, quality home at an affordable price.
Thinking of buying a new manufactured home? Check out our inventory where we have brand new manufactured homes for sale and just waiting for you! www.NewbyRealty.com