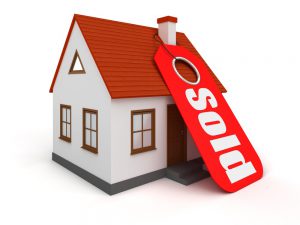 When you shoot out an email to a business you expect a fast response, right? This is especially true when you're searching for a good or service. You usually send out multiple emails and then move forward with the company that answered fastest with the best deal. The same is true for home buyers.
Today, home buyers often begin their search on the internet, which means they have almost limitless options available to them. In fact, 78% of new home shoppers visit 3+ sites prior to taking action on a real estate site. This means they have options and they use them!
But did you know that 45% of inquires on a real estate website never receive a response? This is why sellers need to create an action plan that will position their home to sell as quickly as possible, and at the best price.
To start, this means responding quickly to inquires. A staggering 45% of consumers expect an initial response from an online inquiry within 15 minutes. That's just 15 minutes you have to make a sale before they move on to a different home.
We know that if you're choosing to sell your home, responding to the constant inquires can be challenging. That's why many buyers and sellers choose to enlist the help of professionals.  If you are a seller in a Newby Managed community and list with one of our professional agents, you will find your listing will be monitored for effectiveness, giving you the edge.
Also, our professional sales team will assist sellers in marketing their home at price that will help engender fast responses from buyers.  Our sales team will respond quickly to potential buyers, because we recognize the importance of fast responses when selling your manufactured home.
In this day of internet shopping, buyers are not willing to wait long periods of time for response.  A timely response to an interested buyer by a knowledgeable sales professional is critical!  If you are a buyer, our on-site sales team knows the community and will be available to show you homes that fit your needs and help you buy that 'just right home' quickly.
The point is…Good preparation and fast responses by sellers, buyers and their agents make the selling and buying process a win-win for everyone.