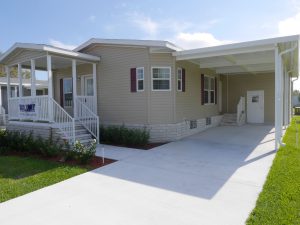 The mobile home industry is riddled with myths. Some are big, some are small, but most of them are not true. We are going to debunk just a few today.
Mobile Homes Aren't Built to High Standards
Many people think of mobile homes as they were in the 1960's. Today, the standards are much higher, making many manufactured homes comparable to site built homes. In fact, these homes often have high end upgrades including granite counters, stainless steel appliances and more. They abide by safety standards that, in many cases, surpass those of site built homes. Not to mention they produce less waste and cost less too. These days, manufactured homes are an affordable and quality option for people who want to purchase a home. At Newby Management, we are working to upgrade some of our older homes, along with bringing in brand new homes built in 2015. This gives options to people who are looking to spend a little less, or for people who have a little extra in their budget. Either way, you're getting a high quality home you're sure to love.
Mobile Homes Can't Stand Up to Bad Weather
If a tornado or hurricane rips through a town, you're sure to hear about the damage caused to manufactured homes. Why? Because it's an easy story, even though it doesn't always represent the bigger picture. Mobile home safety standards are monitored by HUD, and after Hurricane Andrew in 1992, the building codes were updated to ensure that mobile homes are safe in a "run of the mill wind storm". In areas prone to hurricane-force winds, for example Florida, the standards required that manufactured homes be resistant to winds up to 100 miles-per-hour in Wind Zone II and 110 miles-per-hour in Wind Zone III. This means that the standards for manufactured homes is actually higher than building codes for site-built homes. WeatherNotebook.org, a site produced by the Mount Washington Observatory stated:  "The truth is that tornadoes are in no physical way attracted to manufactured houses of any kind. That would be like saying that snow is attracted to mountains, or hurricanes are attracted to fish. There just happens to be a lot of trailer parks where there happens to be a lot of tornadoes. Also, there are probably a lot more mobile homes than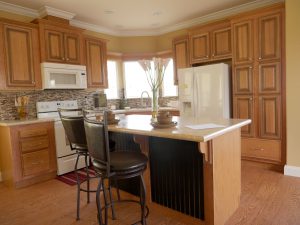 you think."
Mobile Homes are More Prone to Fires Than Site-Built Homes
If you watch the nightly news it can surely feel like more mobile homes are burning down than any other type of single-family housing. But the truth is that manufactured homes are no more likely to catch fire than any other type of home, according to an annual report released by the Oklahoma State Fire Marshall's office. A national fire study conducted by the Foremost Insurance Company showed that site-built homes are more than twice as likely to experience a fire compared to manufactured homes. This study stated that the number of home fires is 17 per 1,000 for site-built homes and only 8 per 1,000 for manufactured homes.
Mobile Homes Aren't Energy Efficient Like New Site-Built Homes 
At Newby Management, we are in the process of selling and placing new 2016 manufactured homes. Builders today pride themselves on building homes of the highest quality that meet national energy efficiency standards. An example of this is our Skyline Homes models. They are a Green Building Energy Star Partner, which means that have met or exceeded the the requirements of industry government standards. They do they by using:
Top-Grade Insulation
Extensive caulking and tight construction to eliminate unwanted drafts
High-Performance Windows and Doors
Use of UL and Energy Star approved materials including low-escape air ducts
Additional upgrades are available to meet more rigorous EPA energy standards of a Qualified Energy Star home, including:
An increased amount of insulation
Super high efficient furnace
Programmable thermostat
This is only one example of a home builder who produces new energy efficient mobile homes. But here's the deal, energy efficiency is a relatively new thing, and while manufactured homes a being regulated for it, site-built homes still aren't. So the truth is, new comparable site-built homes are going to be less energy efficient than new comparable manufactured homes.
Mobile Homes are Impossible to Finance
This myth prevents so many possible homeowners from owning the home of their dreams. For new manufactured homes, some buyers are able to finance their homes through the retailers when they purchase. Today, big financing companies like Wells Fargo offer manufactured home financing.
"Expanding our balance sheet lending in this sector, combined with Wells Fargo's existing product capabilities, provides a full-spectrum of solutions for customers in the manufactured home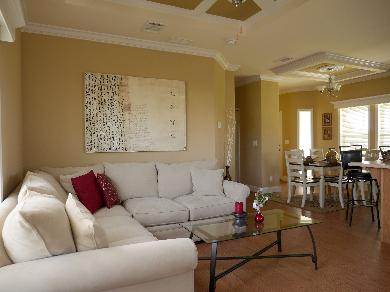 communities industry," says Mark Myers, head of Commercial Real Estate at the bank.
Also, under the  Title I program, FHA approved lenders make loans from their own funds to eligible borrowers to finance the purchase or refinance of a manufactured home and/or lot. You can learn more about financing by visiting HUD's website to see what qualifications buyers need to meet.
If you're looking for a brand new manufactured home like the one pictured in this article, visit Newby Realty to see some of the options we have in beautiful communities across Florida.
SEE THE BRAND NEW SKYLINE PALM BAY HOME PICTURED HERE! 
Sources:
http://www.mhao.org
WeatherNotebook.org
www.skyline.com
http://portal.hud.gov/hudportal/HUD?src=/program_offices/housing/sfh/title/repair