For most the goal when selling a home is to do it quickly and for the highest possible asking price.  While you cannot control the market, you can control some variables that will help you get the best results.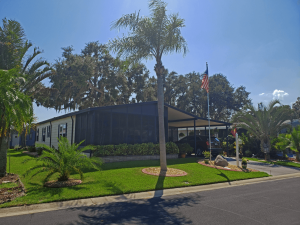 The outside of your home is the first impression potential buyers see when considering your home.  A few simple things that can easily boost curb appeal can go a long way in catching a buyer's eye.   Be sure your welcome mat is welcoming (aka clean, not dingy or faded).   Weed your flower garden, and add fresh mulch or rocks. Consider planting some colorful flowers that will catch a buyer's eye, or putting some potted plants near your entry way.
Some other things to consider for the outside of your home.  What is the condition of your home's exterior?  If you have gutters, are they cleaned out?  Do you need to update your paint job or perhaps even just the trim?  Consider power washing the home's exterior, sidewalks, drive way and decking.  Check the rails leading into your home to make sure they are secure.  A wobbly railing, while it is an easy fix, can be a deterrent or worse harm a potential buyer.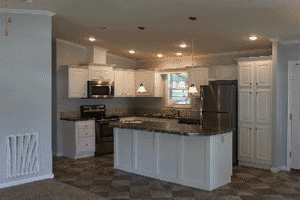 Have a bright, uncluttered entrance way.   Many LED lightbulbs on the market today are not only energy efficient, but also pleasantly bright.  Buyers want the entry area to feel spacious and clean.  Remove unnecessary items such as shoes, jackets, and umbrellas.   Keep the floor swept/vacuumed.  If your home has a tiled floor, be sure to evaluate the grout.  Does it need to be cleaned?   Or repaired?  What is the condition of your carpet?  Countertops?  Appliances?   Repairs can impact your bottom line, but there are some you should consider, because they will make your home more appealing to potential buyers.
Normally, one should want their home to be a reflection of themselves, however when trying to sell your home, you want buyers to be able to imagine the home as their own.   What does this mean for you?  Remove your personal memorabilia.  Pack away your family photos, take the magnets off the front of your refrigerator.  Repaint your interior if you do not already have neutral wall colors.
Consider renting a storage shed to help declutter and neutralize your home.   Excessive furniture can make a home feel cramped.  Clean out your closets, even if it means packing away the majority of your clothing.  The same technique applies to linen and coat closets, your pantry and any other storage areas including often overlooked areas like your kitchen countertops.   When selling a home, less is more.
OTHER THINGS TO CONSIDER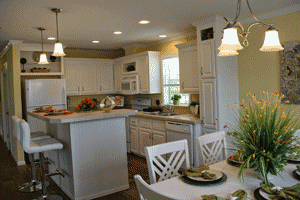 We often do not notice the smell of our own home, because we are used to its fragrance.  Visitors however, notice the smell right away.  Consider having a neutral smelling air freshener to help neutralize the smell of your home.  Another alternative, if you have time before a showing is to drop some slice and bake cookies in your oven.  These will give a pleasant aroma that is not overwhelming for most visitors.  They also would look nice on a decorative plate on your countertop after they are baked.
If you have a cat, be sure the litter box is scooped daily.  Likewise, bathe your pooch often while you are trying to sell your home.   Look closely around your home; you may need to take a lint roller to your furniture to remove pet hair.  You might need to dust more often.
Another consideration for pet owners when selling a home is to make sure they are not out and about during a showing.  Not only is this is for the safety of your pets, but also for the comfort of your potential buyer.  If at all possible, the ideal situation would be to not have any pets home during a showing.
Selling a home can take time, but a little effort can go a long way to getting your home sold.   As you wait for that potential buyer to make an offer, relax and enjoy the work you have put into your home to get it ready for the market.  The right buyer will come along, soon enough.