Looking for the truth on new manufactured homes? They aren't what they used to be. You're thinking of your grandma's trailer. You know, the one full of  chotskies and lacking a certain modern flare? Get ready to be amazed, because new manufactured homes are bold, beautiful and better than ever before. There are tons of options for 2016 manufactured homes, but today we're going to look at Skyline Homes.
BUILT TO L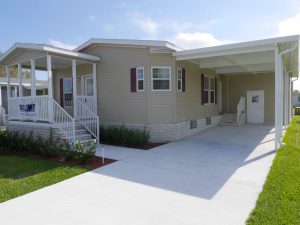 AST
Skyline Homes is proud to present new 2016 manufactured homes that meet rigorous building, environmental and safety standards. These homes are not only beautiful, but are built to last. From the roof to the siding, you can be sure you're home is top notch. To back the quality of their homes, Skyline offers warranties with their roofs (25 year prorated warranty), the durable vinyl lap siding (limited lifetime warranty), and even a 15 month full home warranty, which you can learn about below.
AMENITIES
Skyline Homes features floor plans and options to fit a variety of needs and budgets. Homes can include everything from granite counters and tray ceilings to stainless steel appliances and beautiful raised porches. You can choose from flawless vinyl wood flooring, large bathtub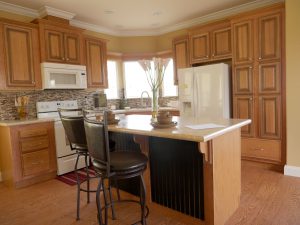 s, exquisite kitchen islands, open floor plans and a variety of modern upgrades to make your home uniquely yours.
ENERGY EFFICIENT 
Save money on your electric bill with energy efficient homes. 2016 Skyline homes are built with state-of-the-art floor, ceiling and wall insulation that help keep the home cooler in summer and warmer in winter. Skyline is an Energy Star partner, which means they've used Top-Grade Insulation, Extensive caulking and tight construction to eliminate unwanted drafts, High-Performance Windows and Doors, Use Energy Star approved materials including low-escape air ducts, so you can be sure your home meets energy efficient standards!
GOING GREEN
Love the environment? Manufactured homes produce 30-40% less waste than comparable site-built homes. Skyline homes has a commitment to going green and they build under strict environmental policies to help protect the earth and create beautiful homes in the process. You can learn more about their green building policies by visiting their website.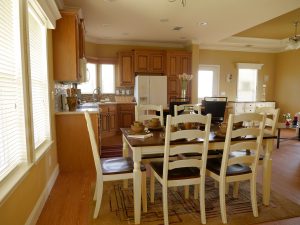 FULL 15 MONTH WARRANTY
Every new Skyline Home is backed by Skycare, a full 15-month warranty. This warranty is not partial or limited and includes manufacturing defects reported to Skyline within 15 months after original retail delivery by an authorized dealer will be corrected without charge and within reasonable time.