Today, manufactured homes are built with quality craftsmanship and materials. They are built by professionals in controlled environments, helping them produce excellent products with less waste.
These newer homes often include modern and luxury upgrades like granite counters, stainless steel appliances and garden tubs. They are built using strict guidelines, so in many cases they are just as safe, or safer, than site-built homes.
It's easier than ever to get financing for a manufactured home, especially for newer homes. That's why we think purchasing a manufactured home is even better than renting, especially if you're in an apartment. Here's just 5 reasons manufactured homes are better than apartments.
Let's face it, manufactured homes get a bad rap. Even though modern day manufactured homes are totally different than their predecessors, people still can't get over those old homes. But when it comes to making investments, we think mobile homes are better than apartments. If you're renting an apartment, it's a good time to consider purchasing a mobile home.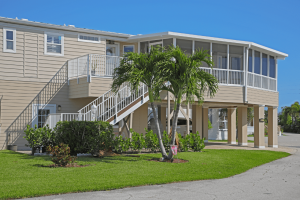 When you buy a mobile home, it's yours. You can paint the walls and customize your home any way you like. Plus, you aren't in close quarters with your neighbors. You learn all too quickly the schedules and habits of your neighbors in an apartment. Buying a manufactured home gives you a space that's all your own.
2. More Bang for Your Buck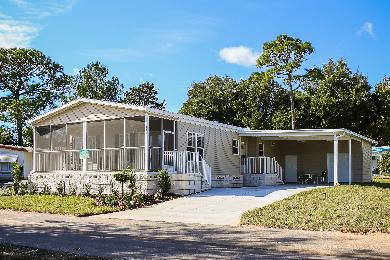 In most cases, you'll get more square footage, more storage and more options per dollar on a manufactured home than on an apartment. Today, manufactured homes often have two bedrooms and two bathrooms, a storage shed, a patio and large living areas. They feature open floor plans that create light and cheery spaces. Often times, you'll pay more for rent in an apartment than you would for a mobile home mortgage. You'll have the added advantage of knowing that your money is going to your home, not to your landlord.
3. A Backyard 
Not having a backyard is one of the most bothersome aspects of renting an apartment. When you purchase a manufactured home, you're getting a backyard that you can enjoy. Whether you have dogs or just like to grill out on the weekends, a backyard can make a big difference. When you buy a manufactured home in Florida, you'll find that you can spend a lot of summer nights enjoy your backyard. Plus, many manufactured homes come with screened in porches that feature ceiling fans, so you can be outside even on hot dogs. Invest in a corn hole game and invite neighbors over for a BBQ!
4. A Sense of Community 
Living in an apartment complex can make you feel very isolated. Often times you hardly see your neighbors and chances are you'll never meet them. In many manufactured home communities, there are events, social activities and a true sense of community. Whether you're a young family or enjoying retirement, a sense of community can keep you grounded. In Newby Management communities, we strive to create a strong sense of community through social activities. It fosters a family that many people don't find in other communities.
5. Security and Stability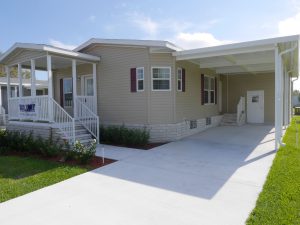 Renting an apartment can be a great option in the short term. It gives you flexibility if you aren't ready to move to a permanent location. But when you're ready to make a permanent move for your family or in retirement, buying a mobile home is a great option. It gives you so much value for your money, and you can feel more secure as a homeowner.