When many of us think about manufactured homes, we think of run down mobile homes that are not that appealing to the eye. Those are the homes of the past. Now in 2019, manufactured homes are built to look and feel like their site built rivals. Manufactured homes are built to HUD code and are built to specific wind zones standards. Let's take a look at some of the beautiful features of these new homes.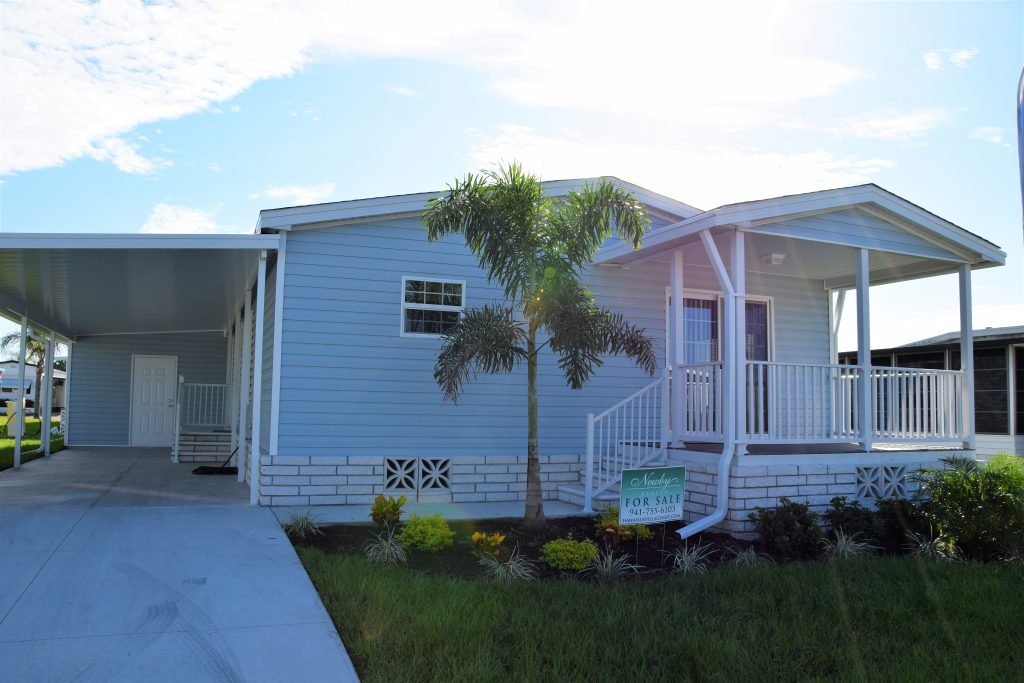 Great Curb Appeal

Many older manufactured homes featured aluminum siding and they did not have the warm inviting feeling that many of their site built companions had. Today's manufactured homes, like the one above, feature vinyl siding that gives the look and feel of a site built home. Many of the homes also have built on porches that you can spend pleasant afternoons enjoying the Florida Sunshine.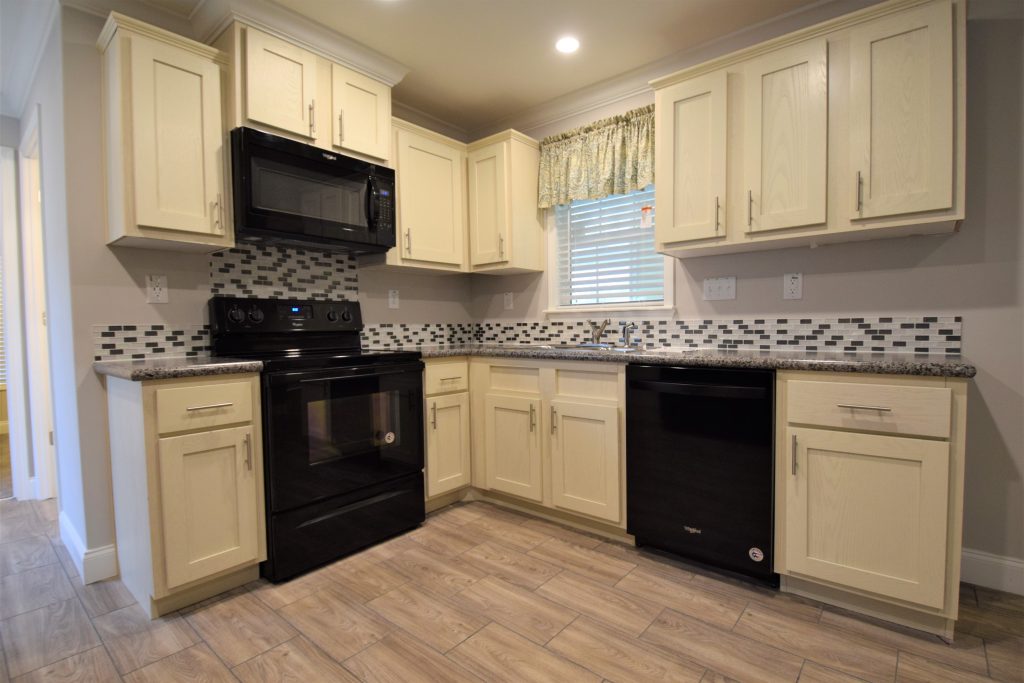 Beautiful Kitchens
Many of today's manufactured homes feature beautiful kitchens. These kitchens can feature islands, farmhouse sinks and almost anything else that you can find in a site built home. The kitchen above features a nice open plan with black appliances, contrasted by cream cabinets with a nice backsplash to blend it all together! If you order a manufactured home today, you can design the kitchen just the way you would like it.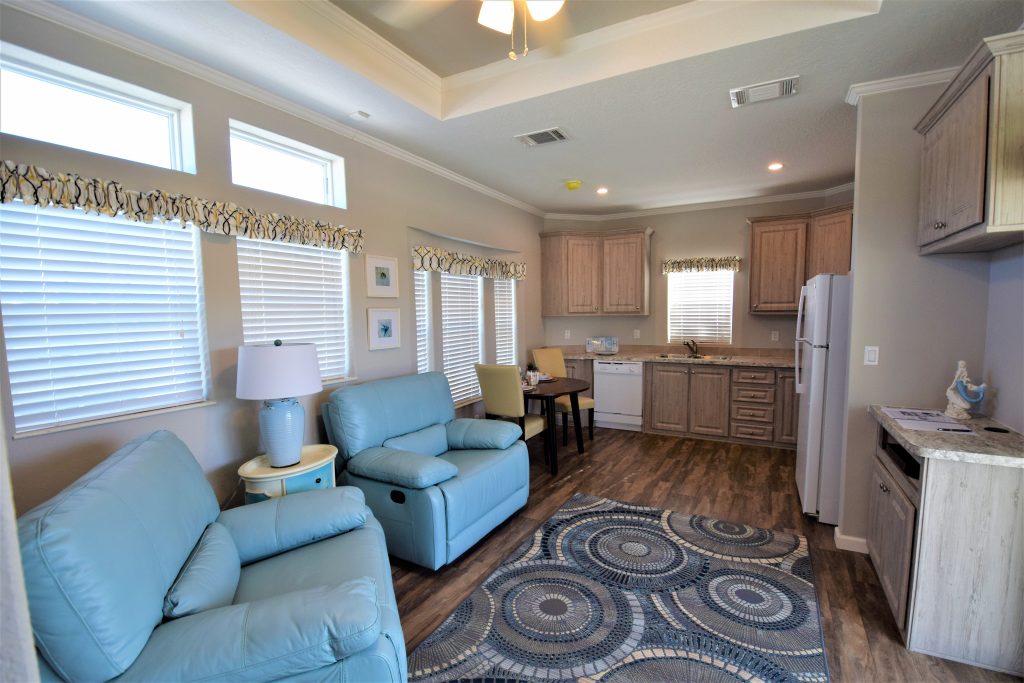 Open Floor Plans
Open floor plans are rising in popularity. The same is true for manufactured homes. For those living in smaller homes, these open floor plans are perfect for entertaining! These homes generally feature the family room and kitchen in one large great room, much like the home in the picture.
Where are homes going?
As we move towards the age of the internet, manufactured homes are also moving that way. Clayton homes introduced its NXT Homes series that features a smart thermostat and video door bell. As home technology changes, the manufactured housing industry evolves with it.
Want to look at more new homes?
Newby Realty has many new homes available through out the state of Florida. You can visit their website to see these many different new homes. www.NewbyRealty.com