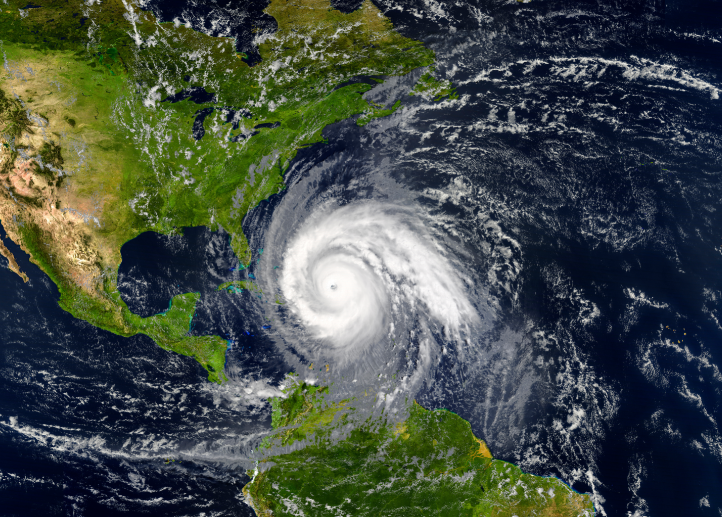 Preparing for the 2020 Hurricane Season
No one wants to see the hurricane graphic on the weather channel coming straight towards them, however, you must be prepared for the inevitable, which means preparing for every hurricane scenario before the beginning of hurricane season, June 1st. Hurricanes can cause serious damage and fatalities to those who are unprepared. Hurricanes can cause serious damage and fatalities to those who are unprepared. Accuweather hurricane expert, Dan Kottlowski, explained that of those people who were impacted by Florence and Michael (the two biggest hurricanes of 2018), the ones who did not have plans in place had the most difficulty in dealing with the storm when it was occurring and during the recovery. According to Accuweather, experts are predicting fourteen to twenty tropical storms for 2020, with seven to eleven turning into hurricanes, and four to six of those being of Category 3 or higher.
In order to be prepared, we suggest to buy all supplies necessary before the season starts to avoid the pre-storm shopping rush. Supplies should include bottled water, canned foods, a flashlight, batteries, a first-aid kit, and storm shutters or plywood to board up windows.
So, what do I do if a hurricane has formed and heading straight towards me?
First off, if you live in a storm surge risk area, be prepared to evacuate if a hurricane is heading towards your area. This should be done as soon as possible to avoid potential traveling issues.
Secure your home: No one wants to leave their home and belongings behind, but it is necessary in many situations in order to avoid fatalities. However, you can follow guidelines to protect your house as much as possible to avoid losing your home and belongings.
Windows are the most vulnerable part of the house during a hurricane due to the high winds blowing around loose debris such as trees, roof shingles, and pieces of metal. The best way to prevent debris from coming through a window and damaging your home is to cover all your home's windows with storm shutters, 5/8-inch exterior grade plywood, or marine plywood. Make sure to keep these supplies handy until the hurricane season is over because an average hurricane season produces 12 named storms, of which six become hurricanes, including three major hurricanes.
A lesser known tip to protect your home from damage during a hurricane is to shut all interior doors of the house. The Insurance Institute for Business and Home Safety explains on its website, "Closing interior doors helps compartmentalize the pressure inside the home into smaller areas reducing the overall force on the roof structure, which gives the roof a better chance of staying intact."
Stay tuned in: It is also crucial to stay tuned in to your local National Weather Service office and local government/emergency management offices for updates, insights, and news. Hurricanes can change direction very quickly so it is important to monitor the weather frequently when a hurricane is in the area. In fact, Hurricane Michael (the strongest storm to hit the continental U.S. since Hurricane Andrew in 1992) went from nothing to a category 4 hurricane in a matter of four days. Figure out the plan of action for each possible scenario so you are prepared no matter what happens. Follow instructions issued by local officials. Leave immediately to a designated storm shelter if ordered!
If you are not ordered to evacuate:
1)Take refuge in a small interior room, closet, or hallway on the lowest level during the hurricane. Put as many walls between you and the outside as you can.
2)Stay away from windows and glass doors to avoid being potentially hit with debris or broken glass.
3)If the eye of the hurricane is passing over your area, there will be a short period of calm, but at the other side of the eye, the wind speed rapidly increases to hurricane force winds coming from the opposite direction.
For more tips visit:
https://www.ready.gov/hurricanes
https://www.weather.gov/safety/hurricane-action
https://www.accuweather.com/en/hurricane/accuweather-issues-2020-atlantic-hurricane-season-forecast-update/735844