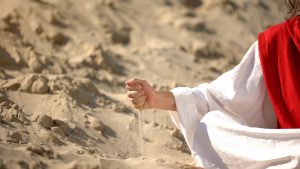 Why does it, oftentimes, take a serious trial or even great tragedy for us to recognize the brevity of life? To recognize the importance of family and the relationships we share.
What if we knew specifically, the end was coming? What if we could see the tragedy before it hits? How would it affect us? How would it impact our lives? What about our families…the relationships are most important to us.
In Psalms 39:4 The Psalmist wrote: "Lord, make me to know my end and what is the measure of my days; let me know how fleeting is my life." Later in Psalms 90:12 he writes "Teach me to number my days, that I may gain a heart of wisdom." 
If only we had that kind of foreknowledge, how might it impact the things we do, the things we say, how might we guard the relationships we have?
I remember the day almost 13 years ago to the month my wife and I sitting together in the doctor's office learned she had a rare disease that had a life expectancy from the time of diagnosis of only five to ten years. The next several weeks were a blur of emotions. But when the shock wore off and the roller coaster of emotions played out, we began to re-evaluate every facet of life. We were left with a greater passion and commitment for those things that mattered the most to us in life.
Fast forward to 2018 to a dimly lit, cold hospital room. While the news was terrible, it was not a surprise. I remember distinctly the conversation my wife and I had concerning the fact that we knew this day would come. Knowing is what made us focus more on the important things in life.
More often than not our daily lives were driven by family, and our relationships rather than what Charles Swindol calls the "Tyranny of the Urgent." That is the pressing in of life all around us.
There is great wisdom in the words of the Psalmist. 
First, make every day count. When speaking about life he used words like brevity and fleeting, his point…life is short, make every moment count. Secondly, life is precious. Biblically speaking you "measure" things of value. Items such as grain, gold, silver, and life. Life is precious we should enjoy it with the ones we love.
And lastly, how we do life matters. Look again at the words used; know is used twice, number, measure, and heart. The Psalmist wants you to contemplate how you are going to spend your time here on earth doing this thing called life.
Have a blessed day, make it count!