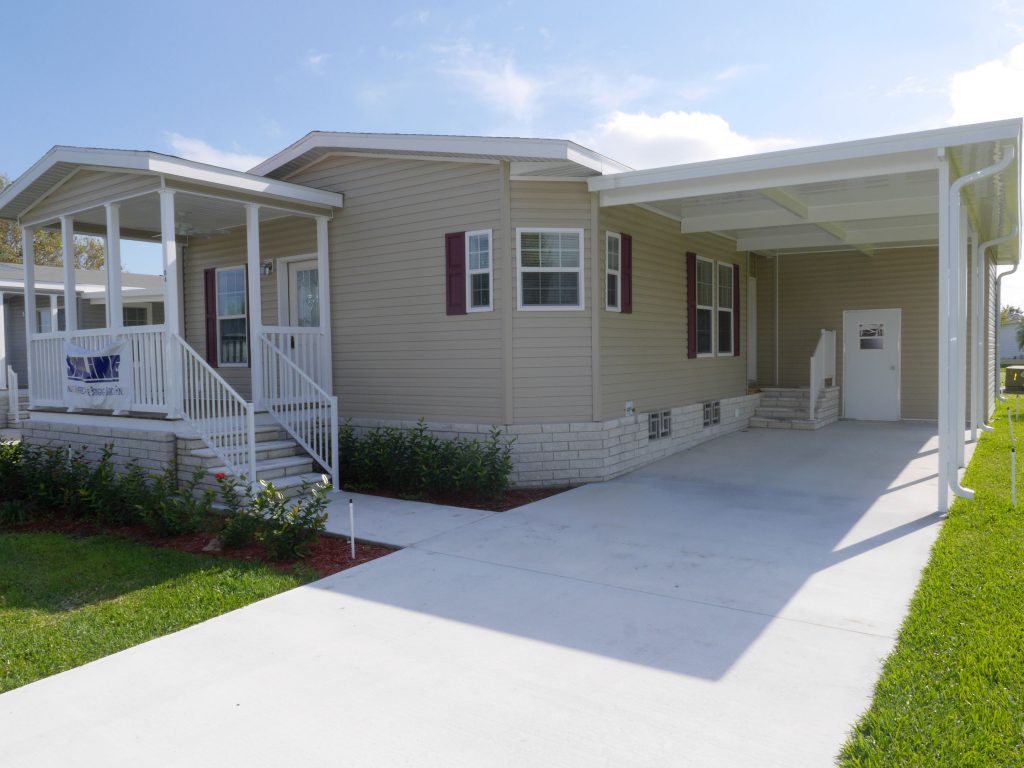 We all know the stigmas associated with mobile homes. Here's the thing, most of these aren't true anymore. There's a huge difference between parks of the past and parks of today. Today, we're going to debunk 5 myths that you've heard about mobile homes that just aren't true.
1. Manufactured Homes are More Prone to Fires
Manufactured homes get a bad rap for being fire-prone. In fact, the media seems to just love writing about them catching on fire. This, combined with the idea that mobile homes are more likely to catch fire makes people believe it must be true. Today, the fire resistance provisions of the HUD code have strict standards for fire retardation and smoke generation materials, large windows in bedrooms, smoke alarms and at least two exterior doors which must be separate from each other and reachable without having to pass through other doors that can be locked. On the other hand, site-built homes do not have such strict requirements. The truth is, fires can happen anywhere and today's mobile homes are no more at risk for fires than comparable site-built homes.
2. Manufactured Homes Are Poorly Constructed 
Many people seem to believe that manufactured homes aren't constructed as well as site-built homes. In reality, site-built and manufactured homes are built out of the same materials, just not at the same locations. Although they aren't built at their final location, manufactured homes are sturdy and follow the same and often stricter HUD building codes than site-built homes. Many of our renovated homes include features such as cherry wood cabinets, granite counters, stainless steel appliances and more. These homes exude both quality and beauty.
3. Manufactured Home Communities Aren't Nice
The truth is, a few places give manufactured home communities a bad name. There are definitely some manufactured home community operators who care more about profits and let an aging community fall to the wayside. However, you'll also find a great deal of community managers like Newby Management who places great importance in capital improvements and putting people before profits. For example, in our premier communities like Camelot Lakes, Camelot East and Rolling Greens we are currently working on big capital improvements that will benefit the entire community. We also are always working to update the home inventory. There are many operators and managers who take the time to ensure that communities are kept up-to-date and beautiful for residents to enjoy.
4. Manufactured Homes Don't Appreciate
Like site-built homes, appreciation depends on a lot of factors. The reality is that some homes appreciate and others do not, no matter what type of home it is. Appreciation factors depend on some of the following:
The housing market in which the home is located, will have a significant impact on the future value of the home.
The community in which the home is located, has a similarly significant impact on the home's future value.
The initial price paid for the home.
The age of the home.
The inflation rate.
The availability and cost of community sites, which reflects the supply and demand influences on the home's value.
The extent of an organized resale network, where an organized network will usually result in homes selling for a higher price than in markets without such an organized network.
Any home that comes out on the positive end of these factors is likely to appreciate, whether the home is manufactured or built on site. If you're hoping your manufactured home will appreciate over time, consider the factors listed above when making your purchase.
5. Manufactured Homes Are For People With Financial Issues
When mobile homes first came into the market they were used as quick, cheap housing for people in need. Eventually this style of home broke into the mainstream market and became what we know today. When this happened, HUD standards, quality standards and societal standards were placed on manufactured homes. Today, there is hardly any difference between a site-built home and a manufactured home. The quality of manufactured homes, along with the price, make them an amazing affordable housing option. However, they are no longer only a housing option for people with financial troubles. More and more they are becoming smart decisions for people looking to own a home without getting into a ton of debt.