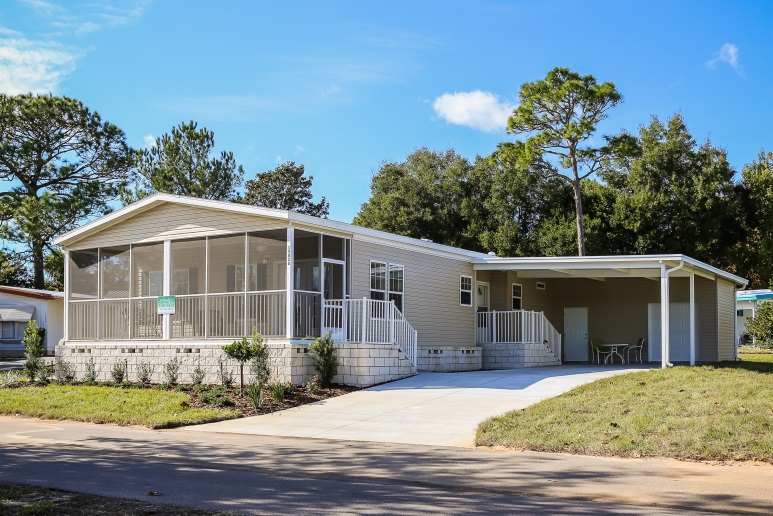 Advocates for manufactured home safety in Ohio are urging the state senate to reject efforts by Govenor Kasich's administration to gut an independent oversight commission.
The Ohio Manufactured Homes Commission, which has a $1.2 million annual budget, conducts safety inspections and helps resolve resident complaints for mobile homes, trailers and the more permanent double-wide homes.
Kasich's budget would merge that nine-member board with the Department of Commerce, which has over 800 employees, arguing it would streamline home inspections.
The Ohio House already said no.
"My concern is that it would be buried deep into a bureaucracy that is typically unresponsive," says Tim Williams, executive director of the Ohio Manufactured Homes Association.
About 900,000 Ohio residents living in manufactured homes, and Williams says if Kasich's proposal gets approved, those Ohioans would be left without a legitimate state advocate on safety issues.
Since the commission was established, Williams says they've had less than 10 home complaints over three years, in comparison to 500 complaints per year before.
Kasich notes concerns for manufactured home safety, including fire safety. However, these are antiquated myths about manufactured home safety that have been proven wrong through numerous studies.
Manufactured homes built after June 1976 adhere to the federal Housing and Urban Development (HUD) Manufactured Home Construction and Safety Standards (The HUD Code). The HUD Code regulates the design, construction and installation of manufactured homes.
The HUD Code has revolutionized safety in manufactured homes and should not be confused with the older "mobile homes" and trailers which were built without a federal construction fire standard prior to 1976.
A 2013 study by the National Fire Protection Association (NFPA) indicated the fire safety code for manufactured homes is more stringent than the code for all other homes built on site. NFPA indicated today's manufactured homes have 38-44 percent fewer fires and lower civilian fire injuries than site-built homes per 100,000 people.
Sources:
http://radio.wosu.org/post/advocates-manufactured-homes-urge-ohio-senate-keep-oversight-commission
https://www.usnews.com/news/best-states/ohio/articles/2017-05-09/ohio-governor-wants-state-to-regulate-manufactured-homes
http://www.manufacturedhousing.org/firesafetynews/