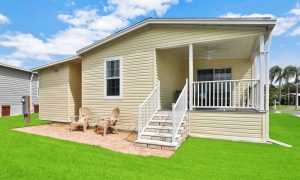 Selling your home is stressful, but preparing to sell it can be just as challenging. We've discussed some ways you can get your home looking great for sale, how to take dazzling pictures and why you need to respond quickly. Now, we're going to talk about the pros and cons of selling your home without an agent.
PROS TO SELLING YOUR HOME WITHOUT A REALTOR
No Commission Fee: Generally there's an agent commission fee of  about 6%, so a home listed for $250,000 would have a commission of roughly $15,000.
You Know Best: Who knows your home better than you? While a realtor may be selling several homes at a time, you are just selling your and you know it best. You'll be able to point out amenities, features and tell the buyers candidly about the area and neigborhood, something a realtor can't do.
You Are In Control: When you sell your home, you can choose the price, appointment times and how you negotiate with buyers. Realtors generally take control over these things when they become your agent, so if you don't feel comfortable with that sometimes it's best to do it yourself.
CONS TO 
SELLING YOUR HOME WITHOUT A REALTOR
What's it Worth?: When you sell your mobile home yourself, you're risking selling it for a lot less than it's worth. In fact, statistics show that homes without an agent sell for about 15% less than homes sold with a realtor.
Less Visibility: There are tons of great places to list your home for free these days, but the best and fastest way is through the Multiple Listing Services. This is one of the biggest online tools available to realtors and they have more experience in promoting homes.
Time: Researching the process of selling a home, understanding the current marketing, advertising methods and working with potential buyers is all very time consuming. Hiring a realtor who knows this already will get your mobile home sold much faster.
Paperwork: Preparing the legal forms is your responsibility, so if you aren't sure how to do it, you're risking legal and financial liability. Plus,k you don't want to rely on the buyers realtor to fill out this information, they have a responsibility to get their buyer the best deal possible.
Weeding Out Buyers: There are lots of buyers who aren't qualified or are just window shopping. One thing realtors do is to make sure they are bringing prepared buyers to see your home who can afford to purchase it.
There are lots of pros and cons to selling your mobile home with a realtor. If you're ready to take on the task, visit some of our other articles to see how you can best prepare your home for sale. If you're selling a mobile home in Florida, give us a call at 941-721-0046 so we can see how our dedicated sales team at Newby Realty can help you sell your mobile home fast.