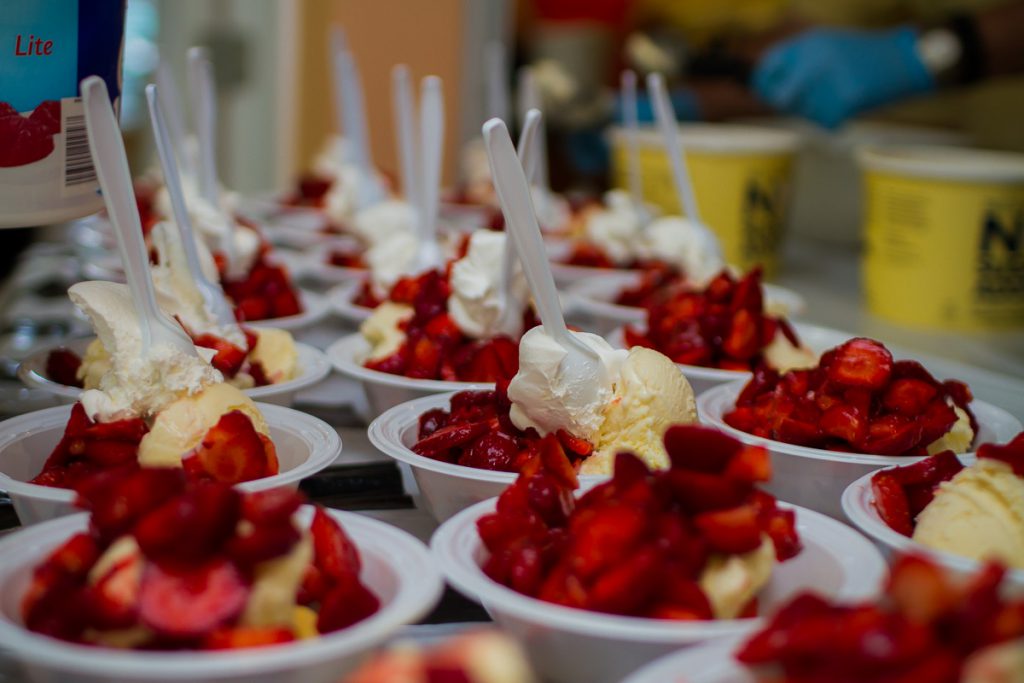 As February rolls around, strawberries are coming into season. We here at Newby Management are getting ready for our beloved Strawberry Socials. We are preparing to undertake 30 different Strawberry Socials all across the state of Florida and will travel hundreds of miles to serve our residents. This might leave some of you wondering why Newby Management does Strawberry Socials.
Here at Newby Management, Strawberry Socials are a tradition that stretches back many years, starting in our founder's childhood. Martin Newby grew up farming in Iowa. At the end of the season, his parents would invite the neighbors over, who brought homemade ice cream, and they would share their home grown strawberries. Just like that, the first Newby Strawberry Social commenced on a front lawn in Iowa.
Once Martin started Newby Management, he was always looking for great ways to provide exceptional customer service to the residents. Thinking back to his years in Iowa, he sought to recreate the Strawberry Socials of his youth. Now, all these years later, we still continue to serve strawberries to our residents. We here at Newby Management have a Strawberry Social season. Every year we look forward to engaging with our residents and serving delicious strawberry shortcakes that have been perfected over the years.