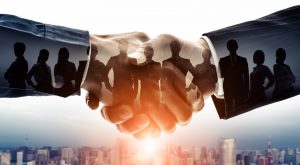 Newby Management prides itself on providing the highest level of service applying Christ's teachings in all we do.  Below is one client's thoughts on our performance.
"I have been involved with Newby Management for many years and before that, My father, Bill Berman, had many years of successful purchases, sales, and management of Mobile Home Communities with the help of these seasoned veterans of the industry.
These successful investments could only have come to fruition with the help of the Newby's. Tim and Todd are honest, capable, experienced, and well organized. Our recent sale of one of our MHC communities north of Orlando was a stunning success. They saw the whole process thru from the first inquiry from the buyer to the final sale. My partner Stuart Harris and I were very pleased with every aspect of the transaction.
I highly recommend Newby Management for any aspect of buying, selling, and managing an MHC both in Florida, and many other nearby states in the South."
—Jonathan Berman