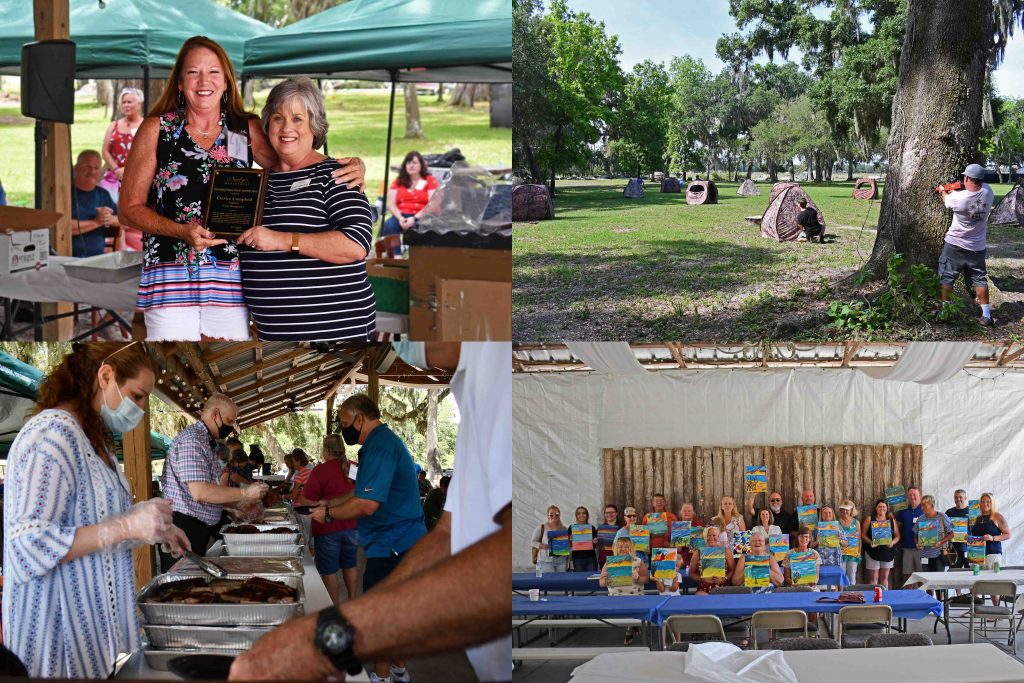 This year, we were able to resume to our annual BBQ and Awards Ceremony! We were so happy to be able to see and be with our employees, who came from all across the state of Florida. We were able to give out awards, enjoy board games, painting, laser tag, and some great BBQ.
Although the last year has been a tough one, our employees maintained their good attitudes and excellence in the workplace. We wanted to provide a time away for our employees to relax and enjoy fellowshipping with other staff members. We also wanted to publicly thank and recognize them for all the hard work and dedication they exhibited throughout the difficult year of 2020.
A number of awards were given out to our much deserving staff highlighting their Excellence in Stewardship, Super Support, being a Social Media Ambassador, and many more. Quail Hollow, managed by Lisa Graves, came away with The Most Outstanding Land-Lease community, while Clarice Campbell and her community, Tropicana Co-Op in Fort Myers, won The Most Outstanding Resident-Owned Community. The Most Outstanding RV Community was awarded to Bayhead in Tallahassee and their manager Doreen Wallace. For the greatly coveted President's Award, corporate staff members Adam Pike, Director of Training, and Brenda Richter, Account Controller, were awarded for all of their hard work and long hours that were put into 2020.
To see more pictures from the BBQ and Awards ceremony, check out the album on our Facebook page.
Thank you all for the dedication and hard work shown in 2020. We are so blessed with our Newby Team and are anticipating a great 2021!